The ServiceM8 add-ons section is home to lots of extra features. These features allow you to extend and improve the way you use this flexible job management tool.
In this article, I'll be telling you about the 7 x ServiceM8 add-ons hidden from the eyes of the regular public. These special features are only visible to ServiceM8 Partners.
Who/What are ServiceM8 Partners?
ServiceM8 partners are independent consultants and agencies who support ServiceM8 users. Each partner has their own style, pricing, approach and skillsets.
Now, let's jump right into it.
1. Multiple Locations
What does it do?
This feature enables support for multiple company office locations. The office locations being yours rather than your customers'.
Switching this on will give you a table of your office locations and you can just add new locations as and when you need them.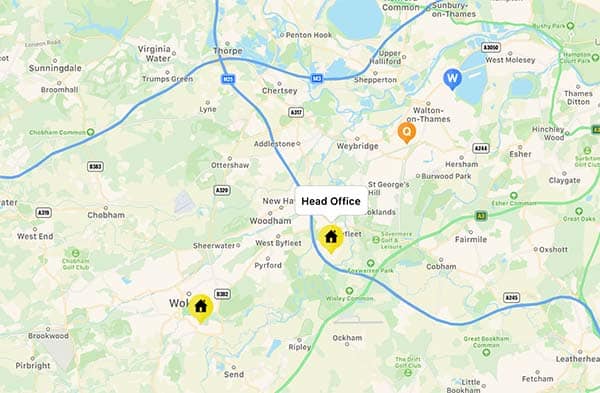 In the description of the add on and what it does, it says:
The navigation assistance on the Dispatch Board is based on the closest location.
But on speaking to ServiceM8viceM8 support, i was told that –
Multiple Locations just lets you have multiple "home" icons on the dispatch map and no further features are implemented.
2. Client Sites
What does it do?
This is probably one of the most useful hidden add ons.
From ServiceM8 –
Client sites is a designed to help manage multiple sites under a single head office. The major benefits:
It allows you to store site specific notes, badges, photos and documents against a site.
It allows you to store head office specific notes, badges, photos and documents against all sites for that head office.
Invoices are sent to your accounting package under the head office name. (meaning statements can be sent for multiple sites)
I've created a mini course on using the client sites add-on to help you easily organise your letting agent work.
This is particularly suitable for a company that works with property management firms, letting agents, landlords, constructions companies – any firm that's likely to send you to lots of different places but still want you to send your invoices to their head office address.
3. Xero Tracking Categories
What does it do?
Xero has "tracking categories" which help identify invoice 'categories' for reporting.
If you use Xero and have connected your ServiceM8 and Xero accounts, the Xero Tracking Category add-on allows you to set one of your Xero tracking categories against each job, which will sync with the invoice to Xero and complement your Xero reporting.
Xero say more about tracking categories here.
In short:
Set up tracking categories to see how different areas of your business are performing (such as departments, cost centres, or locations). This allows your reports help you make proactive business decisions.
What tracking categories are not for –
Tracking categories are not designed to be used for job costing.
4. Staff Licence Number
What does it do?
This handy little add-on allows licence numbers to be added to staff profiles, so they can automatically be used in form and document templates. The most obvious use case is adding them into your ServiceM8 Forms for when you're creating certificates or official records that require an Engineer to add their license number.
If your industry has licensing and registration requirements, you can use the Staff Licence Number to save the licence numbers of your individual technicians in Settings > Staff.
Not only is this a useful record and reference, but staff licence numbers can be pulled from this field and auto-populated to templates used with ServiceM8 features & add-ons such as Email Templates and PDF forms completed through the Forms Add-on.
When the license numbers change – for example, the Gas Safe Register in the UK issues a brand new license photo card to every engineer every 12 months, you can head on over to settings > staff and edit the staff member's licence number in one place, rather than having to update all of your forms manually.
5. Custom SMTP Server
What does it do?
This add-on allows you to provide your own email server details.
What is an SMTP server?
An SMTP (Simple Mail Transfer Protocol) server is an application that's primary purpose is to send, receive, and/or relay outgoing mail between email senders and receivers.
In short, once you set this up, emails sent from ServiceM8 will be sent via your company email server. Plus, your sender email address will be your company name rather than a random-looking ServiceM8 email address.
Before –

After –

Note – If you use Office 365, ServiceM8 has dedicated email integration in the ServiceM8 Add-on Store for you.
6. Record History
What does it do?
This allows you to view a history of changes for customer and material (price) records.
This can be useful if you have a connected accounting package such as Xero, QuickBooks or MYOB, or if you have multiple staff who regularly add or make changes to your client records or price list.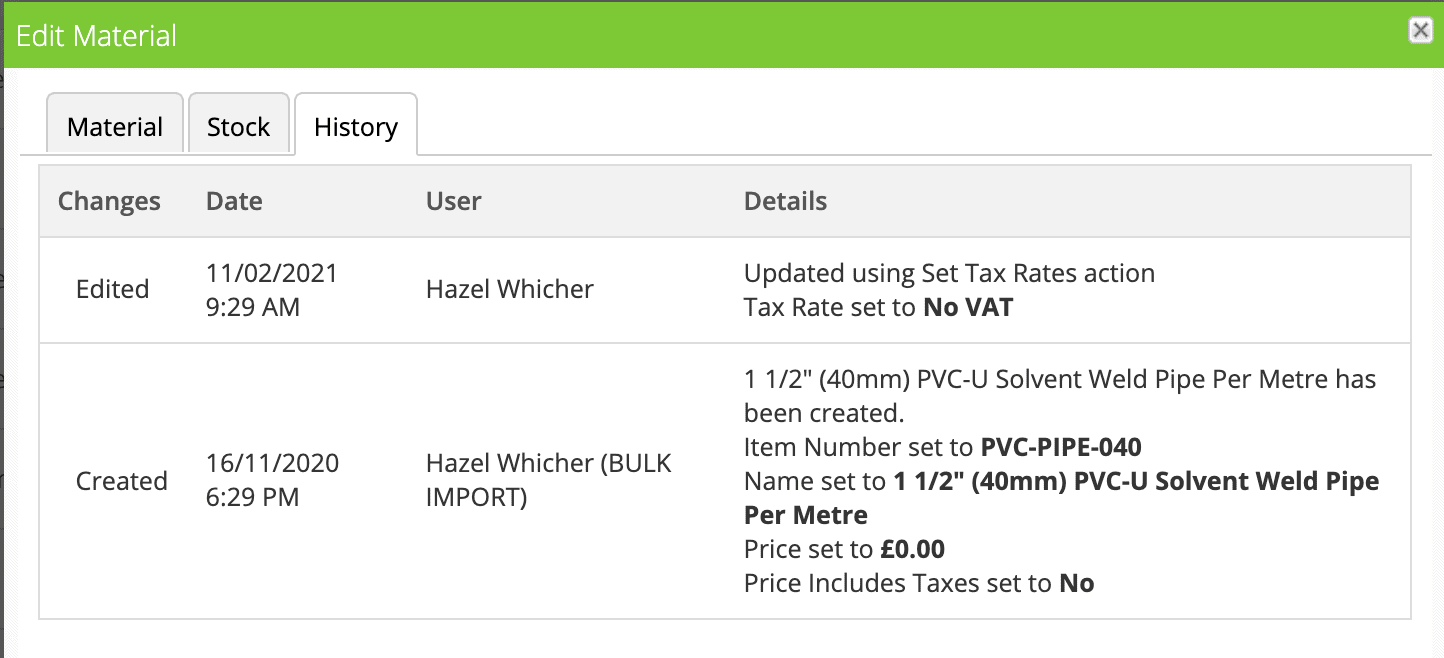 7. Custom Fields
This is probably the most powerful, yet least talked about, feature and optional extra for ServiceM8.
For $140 USD, Custom Fields allow you to add up to 10 extra data points to your client record, your job card or both.
I offer a custom fields dedicated set up service on my shop. For this, I manage the set up process for you and provide you with a bespoke document that contains all of the resulting word document fields, so that you can easily copy and paste all of your new fields into your quote, invoice, form and service templates, as well as your email and text message templates (job fields only).
Here's a video that gives you an overview on how they work –
Like the idea of some or all of these and want to try them out?
You can either get in touch with your local ServiceM8 partner and ask them to switch them on for you> Note that there may be a fee involved depending on the partner, make sure you find this out first.
Alternatively, contact the ServiceM8 support team via email (support@ServiceM8.com) or online chat (just head on over to their homepage)
There you have it!
Full visibility of the ServiceM8 extras that you can use to extend and improve your use of this fantastic job management tool.
Wondering how else you can get more out of ServiceM8?
Take a look at my Inner Circle – it's a monthly membership programme that's designed to help you make the most out of your ServiceM8 investment, with monthly co-working, Q&A and training sessions.