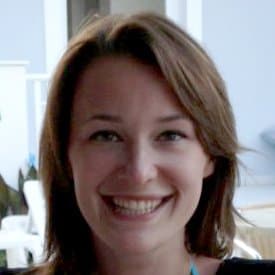 Hi, I'm Hazel.
I'm a Bristol University graduate with an MEng (Hons) 2.1 in Electrical & Electronic Engineering.
I was sponsored through university by the BBC as part of their 'Women into Engineering' scheme (!)  I loved my time at the Beeb – I worked with some very interesting people and got to hang out in News studios and server rooms every summer for 3 years.
Once I'd completed my degree, I travelled to Belize and spent 6 months with Trekforce.  On my return, I joined 3M as a Business Systems Developer, creating Lotus Notes solutions for various parts of the business.
In 2008, I joined the Snow+Rock Group, where David Kohn handpicked me to run the Group's Online Marketing.  Covering everything from affiliate programmes to PPC, SEO to social media management I helped develop the company's online growth strategy.
I went on to become eCommerce Manager for the Group, looking after both the day-to-day running and the ongoing development of their websites www.snowandrock.com, www.cyclesurgery.com and www.runnersneed.com
I researched and redeveloped the Snow+Rock website's information architecture. I also implemented a chat solution, selected <b:web> to redesign and develop all three blogs, monitored and improved website speed with NCC and implemented the popular tag management solution, Tealium.  I improved user experience and reduced drop off through checkout by working with the website's platform provider BT Expedite to deliver numerous changes and upgrades.
During my time with the Group, I increased traffic, improved online conversion and reduced website speed significantly and was described as "one of the stars of the company".
In 2015, I embarked on a new challenge with Royal Caribbean International, as part of their Celebrity Cruises team.  I hunted down the role of Senior Development Exec (I say hunted it down because they had only advertised through agencies, so all I had to go on were cryptic adverts on reed.com.)
By 2016, the plumbing business I run with my partner was taking off, so I left Royal Caribbean to help look after our business and explore an independent career in Digital Marketing and Development as an Online Marketing Consultant.
I truly enjoy the work that I do and I look forward to embarking on new challenges and finding new businesses to help.