TIP: the Knowledge Add-on lets you record videos & create articles in ServiceM8, which can be searched & viewed in the field. Great for accessing know-how, procedures & important info when you need it!
TIP: do you know about
Global Search
in the online dashboard?
You can find almost anything in your account & job history this way — jobs, clients, materials, forms, files, photos, assets & more.
Access via the ????icon or by keyboard shortcut:
⌘-Shift-F (on Mac) or Ctrl-Shift-F (on Windows).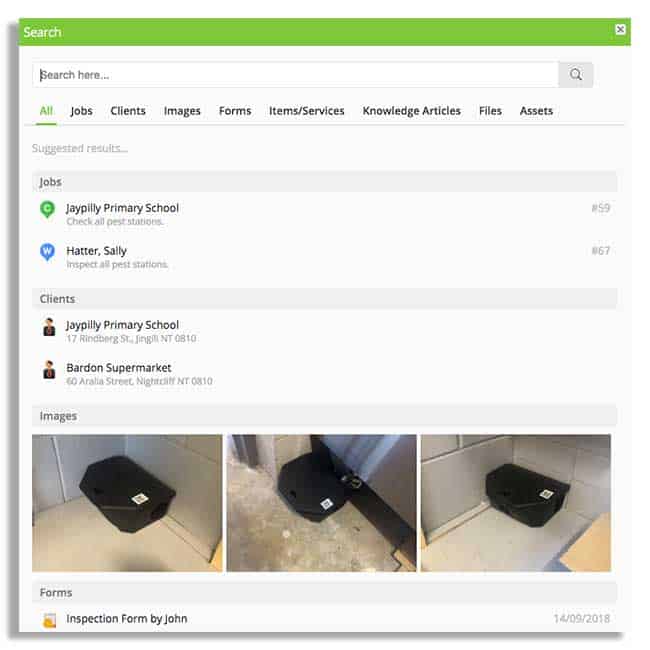 Want to add text or draw on job photos?
Here's how, with a Shortcut to Markup:
Quote Options!
If you're often asked to provide more than one quote for a job (e.g. for different scopes or scenarios), make sure you check out the new Quote Options feature.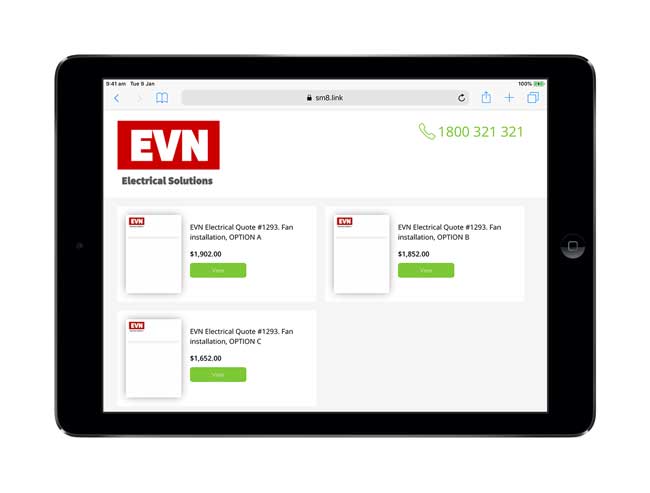 iPad SCHEDULING TIPS!
Did you know in the Schedule tab of the iPad app, you can:
– Directly schedule a job (tap & hold, release)
– Pick up & reschedule jobs
– Adjust a job's duration
– Shrink & expand the schedule's time scale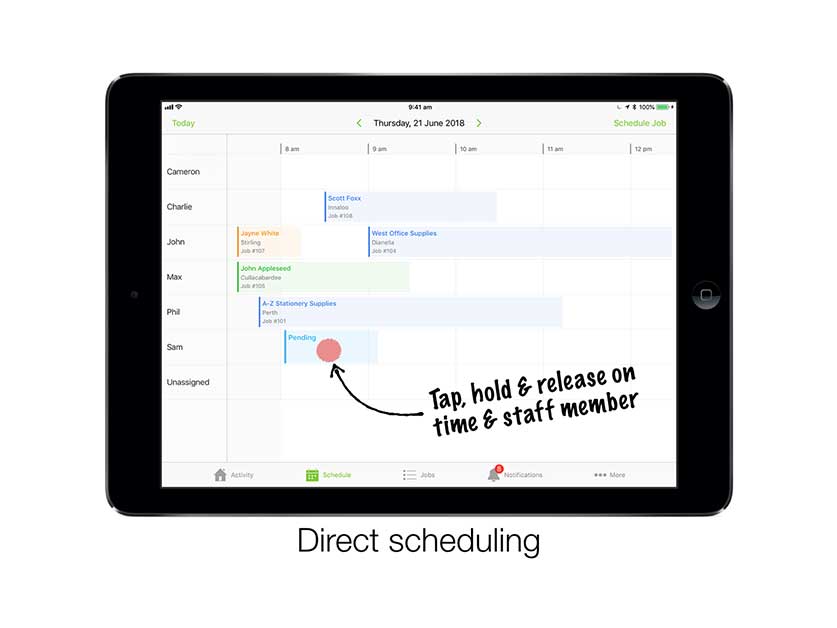 Do you have any tips? What's your favourite shortcut?