Are you struggling to get visitors to your website? Looking for a fresh pair of eyes? I'll take a look at your site from all angles and make clear and easy to follow recommendations.
Whether you run an online web store or have a website that's focused on lead generation, I can help.  I use a combination of a tools & methods to get into your visitors heads & work out how to make improvements.
Are you a tradesperson? Run a mobile service business? Or perhaps you want to start your own shop?  I can help with the setup and training for various online software services including ServiceM8, Shopify & WordPress.
Clever people like the work I do...
Hazel is very achievement-driven and takes great pride in completing initiatives and delivering results. She will work tirelessly to do this.
David Kohn
Hazel was a pleasure to work with. Very knowledgeable, always responsive & able to turn things around quickly. Her skilled handling of projects made for efficient & successful outcomes for everyone involved.
Nick Stone
My experience with Ms. Whicher has reflected a person of integrity, high intelligence, high motivation, good insight, and a high level of caring toward others.
Bruce McNellie
Experience
I have over 8 years' experience in online retail in both Online Marketing Manager and eCommerce Manager capacities.
Employed by Global Firms
I worked for Royal Caribbean Cruises, relaunching the responsive version of the Celebrity Cruises website
ServiceM8 Certified Partner
I'm ServiceM8 Certified & I have over 2 years' hands-on experience with this scalable & intuitive job management system.
Latest from the blog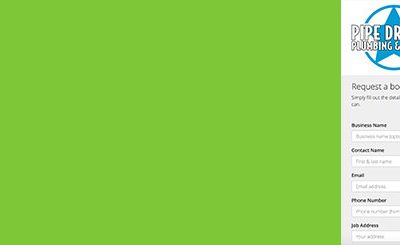 The ServiceM8 online booking form can be used as a standalone form, added to your website, or can be added to your facebook page. You can also use it in conjunction with a text message template to text a link to your customers asking them to complete the form. The...
Products