Understanding how cash moves through your business is therefore of vital importance to your success.
It's actually easier to get started than you think. Using a tool like Float means that the hard work is done for you as it pulls your company financial information directly from Xero, Quickbooks online or FreeAgent.
Click here to start your 14 day trial, then use the tutorial below for easy directions on how to set up your account.
You may be thinking, "I can plan my cash flow with a spreadsheet, I don't need fancy tools.."
..but ask yourself, how much time are you spending manually updating your spreadsheets? How do you keep your budgets up to date? How do you plan out different scenarios, for example, taking on a new member of staff?
Try out Float's free trial and see what you think after 2 weeks. No credit card required, just click on the link to get started and sync with your accounting software.
There are many reasons for why you may want to choose Float for your cash flow planning. These reasons include:
It's easy to use. Yes, ANYONE can set up a Float account easily with my tutorial below.
The team at Float offer free email support and if you sign up for their large or extra large plans, you'll also receive free staff training.
Float is affordable – their plans starts at £39 a month. If you're turning over £10,000 a month (a reasonable average for a 1 – 2 person construction company), then that's a tiny 0.39% for helping to safeguard the future of your business.
No data entry – Float automatically updates all bills and invoices from your accounting package.
Make informed decisions – just enter your best guesses for future cash, and Float will show you how the future might look.
How to get started with Float Cash Flow
2. Choose your accounting platform (you need to already be using Xero, FreeAgent or Quickbooks Online)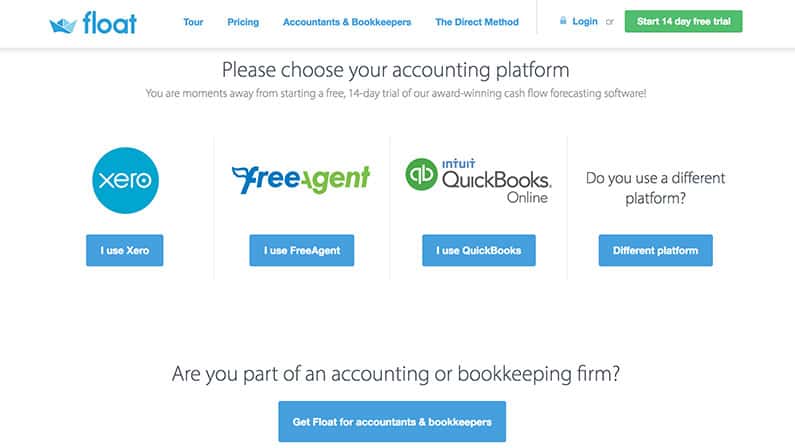 3. Enter your name, phone number, email address and a password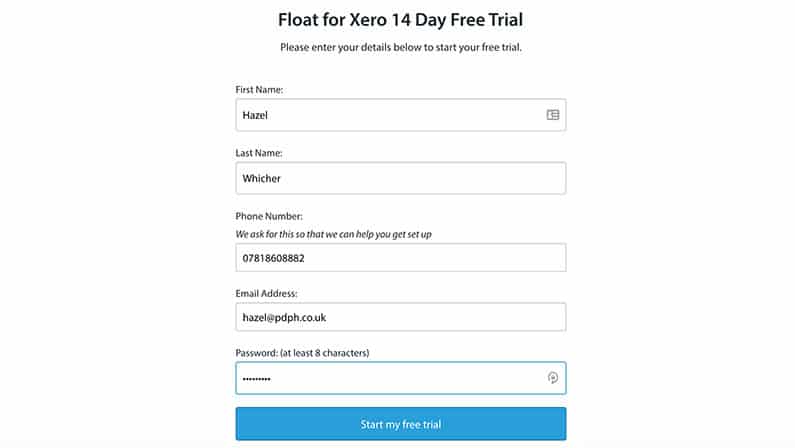 4. Connect your accounting package – in this example, I'm using xero as that's what I use for our plumbing business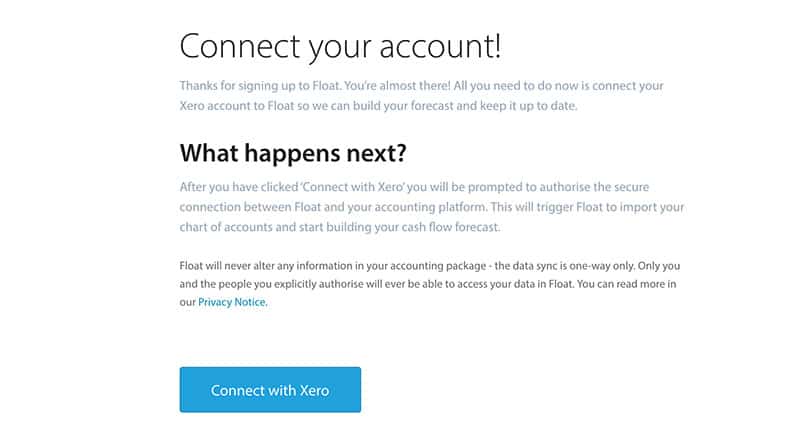 5. Select your account from the dropdown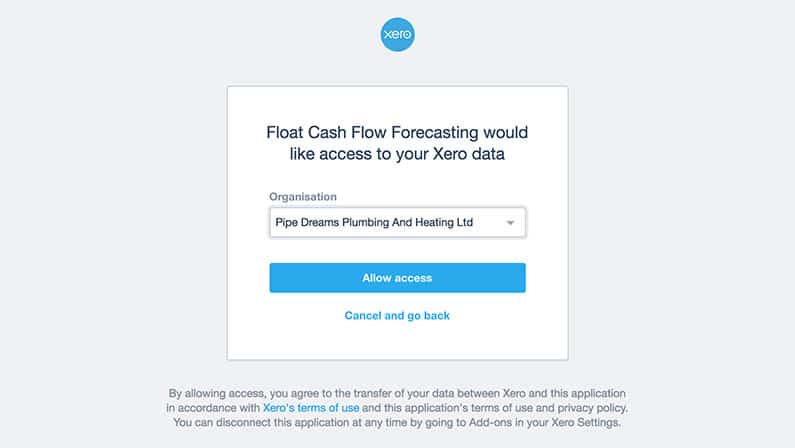 6. Congratulations! You've now successfully set up your float account and connected it with your accounting package!
7. Float will now take a few minutes to import your information. While it's getting your data will ask you a few questions about your business – this will help to tailor your experience.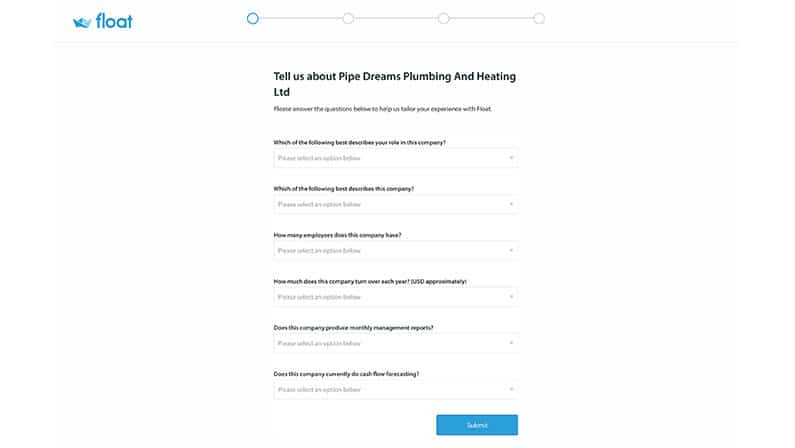 8. You'll be taken to the import page – float has to grab all of your xero information before it can start providing you with insights.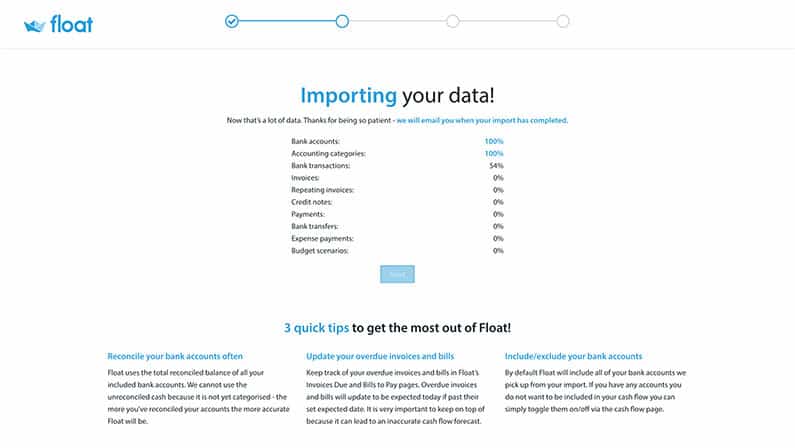 Once the data import is complete, hit the next button and you'll be taken to your cash flow overview