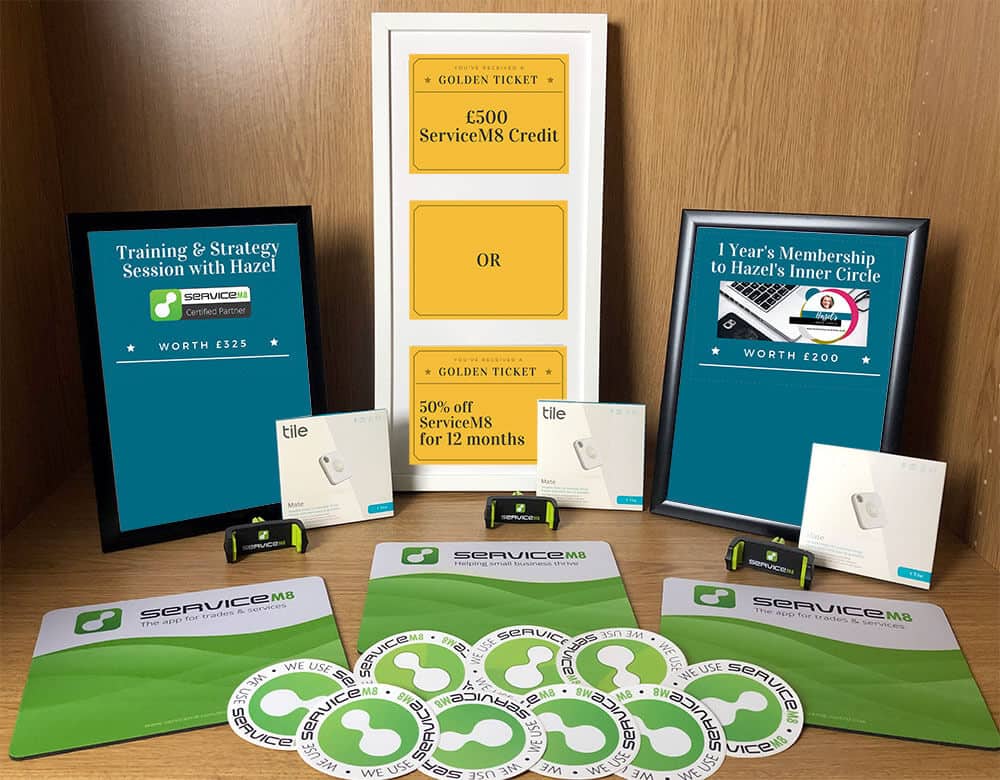 I've been a ServiceM8 Partner for 5 years this year and I want to celebrate with you to say thank you for your support!
There are 3 prizes –
Prize #1: ServiceM8 discount of 50% off for 12 months for those new to ServiceM8 -OR- ServiceM8 account credit of £500 for existing users
Prize #2: One of my ServiceM8 Strategy & Training Session packages (worth £325)
Prize #3: A Year's Membership to my ServiceM8-focused Inner Circle (worth £200)
PLUS – every winner will also get a tile tracker + ServiceM8 mousemat + ServiceM8 phone holder
Enter the giveaway here for a chance to win!
Notes – 
This giveaway runs from Thursday 1st July at 10am BST – Wednesday 14th July at 10am BST.
3 Winners will be chosen at random.
Prizes offered by Hazel Whicher of Hazelnut Digital Ltd.
For full terms, visit this page.