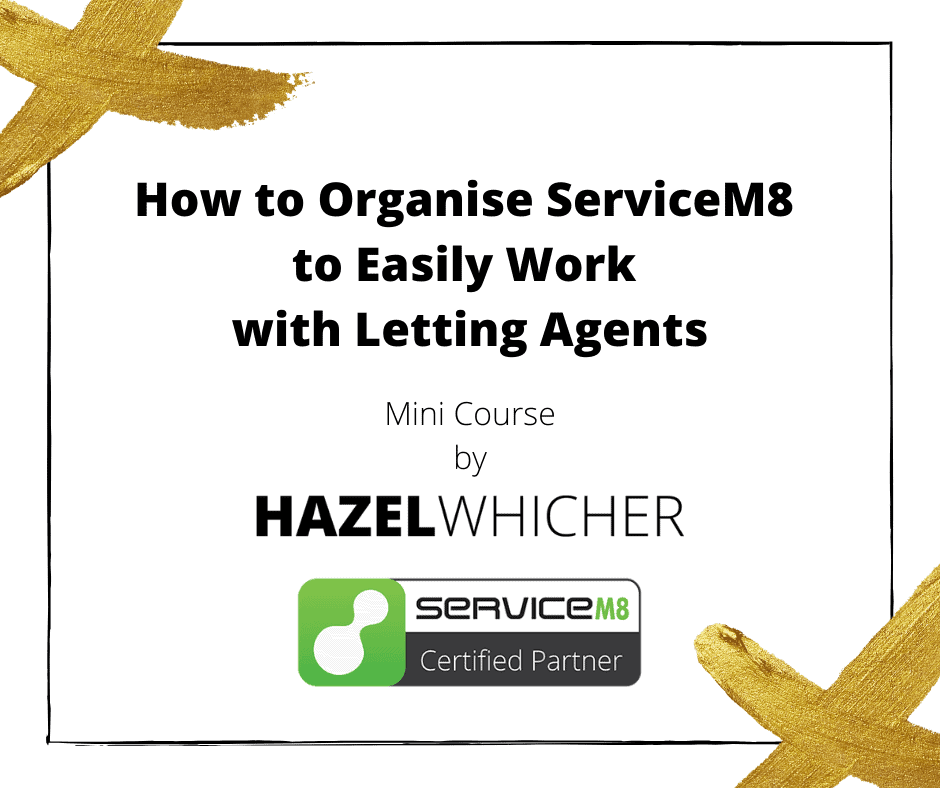 Learn all of my tips & strategies to go from messy client list to streamlined organisation with no stress and great results, FAST!
Does this sound familiar?
Are you muddling through the daily mountain of requests from lettings agents, just trying to scramble your team to get the work done, but never managing to provide updates?
Are you getting hounded by property managers with the same questions – "Have you done the work? How much did it cost? Do you have to go back?"
Are you struggling to keep track of the follow-up work?
Are you missing opportunities for regular and repeat work?
Are you having to create invoices by hand or directly in xero because the letting agent wants everything to be C/O the Landlord & you haven't got the time to work out how to make ServiceM8 do that?
In this course, I'll cover:
How to set up your letting agents and properties in a structured way.
How to make sure you never miss an annual / repeat service for all properties you cover.
How to stop the incessant requests for updates from property managers.
How to save time when adding information from work orders.
How to meet letting agent requirements to show 'Landlord C/O Letting Agent' on your invoices
How to set up your quotes, invoices and forms to show the right contact, property and billing information in the right places every time.
Ready to Organise ServiceM8 to Easily Work With Letting Agents?
£47
The All-Important Details
What? This is a short course delivered via teachable. You'll get worksheets, a graded quiz, plenty of use cases and video content to walk you through the process.
When? This course will be available from 10am on Friday 31st January. 
How Much? £47.
Why? Assuming your hourly rate is £50, this course only has to save you an hour before paying for itself! (It only has to save you 30 minutes if you grab it at the early bird price!) #Winning! 
The companies I've implemented this approach with report a significant reduction in phone calls from their property managers,  easier invoicing, and better communication all round.
Who will this work for? ServiceM8 users who work with customers who have multiple properties – so any trade or field service business who works for letting agents, landlords, restaurant chains etc. You'll need to be using and comfortable with ServiceM8.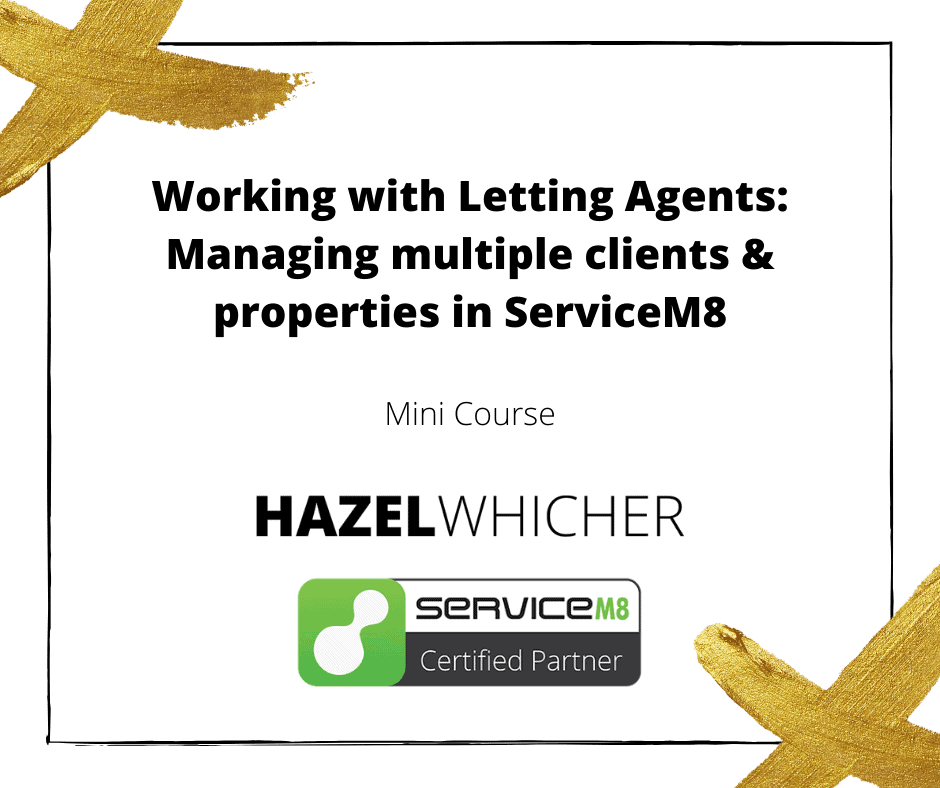 Will it be a course I can go back to and re-watch?
Absolutely!
It'll be available from 10am on Friday 31st January 2020 onwards.
After that, you'll be able to log in and work through the course whenever you like. 
I've got more questions...
What if I don't learn anything new?
I won't punish you for being awesome! If you feel like you didn't learn anything new or useful for your business, let me know in 7 days from purchase and I'll happily refund you.
​
Ready to Organise ServiceM8 to Easily Work With Letting Agents?