Celebrate With Me!
Hazel Celebrates 5 Years as a ServiceM8 Partner!
I'm offering you a chance to win one of 3 prizes!
A Total Prize Fund Worth Over £1000!
I've put together an awesome set of prizes & there will be 3 lucky winners!
PLUS! All 3 winners get a tile Mate Tracker & ServiceM8 goodies!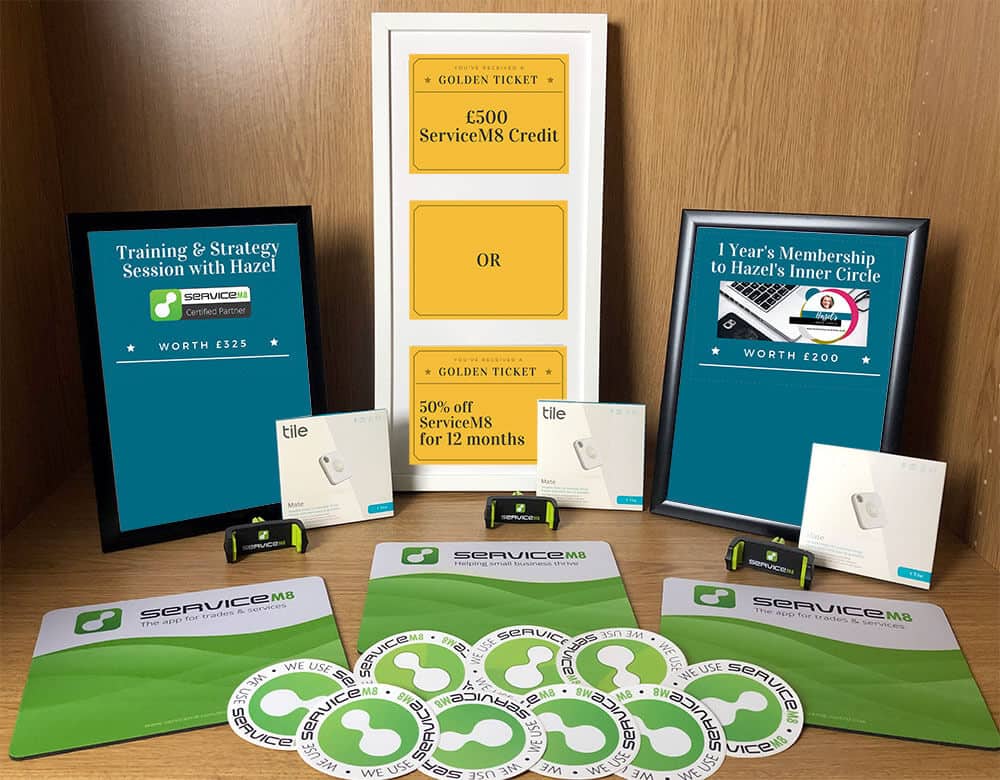 Prize #1
£500 ServiceM8 account credit for existing users or 50% off for 12 months for new users
Prize #2
ServiceM8 Strategy Session with Hazel (worth £325)
Prize #3
1 Year's Membership to Hazel's Inner Circle (worth £200)
PLUS! All winners get a tile mate tracker & ServiceM8 goodies!
ENTER NOW
Grab your chance to win!
This giveaway runs from Thursday 1st July at 10am BST – Wednesday 14th July at 10am BST.
3 Winners will be chosen at random.
Prizes offered by Hazel Whicher of Hazelnut Digital Ltd.
For full terms, visit this page.